Starting Out
Some key functions for the Studio App.

---
Adding art, text, & photos
To add art, text or photos to the blank card click the buttons to the right of the card at the top of the layer menu.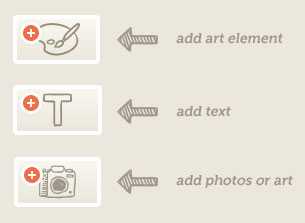 ---
Change the background color of your card
You can choose the color of your cards.
---
Art Element Layer
Change the size and rotation utilizing the controls on the art element layer.

---
Text Layer
The text layer allows you to add text and personalize it however you want.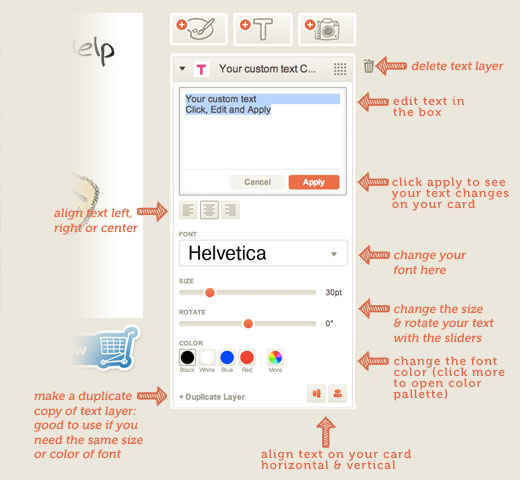 ---
Dragging Layers
Change the order of elements on your card by dragging the layers above or below each other.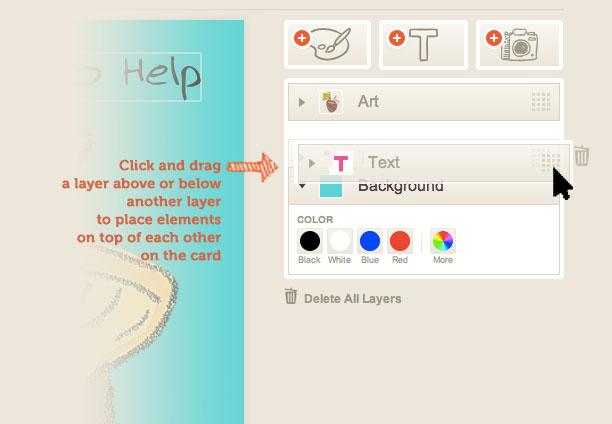 ---
Buy It
Ready to buy! Pick your quantity and add to your cart.

Send It Through Email
Ready to send your card via email! Click the send now button and add your information and your recipient's information.